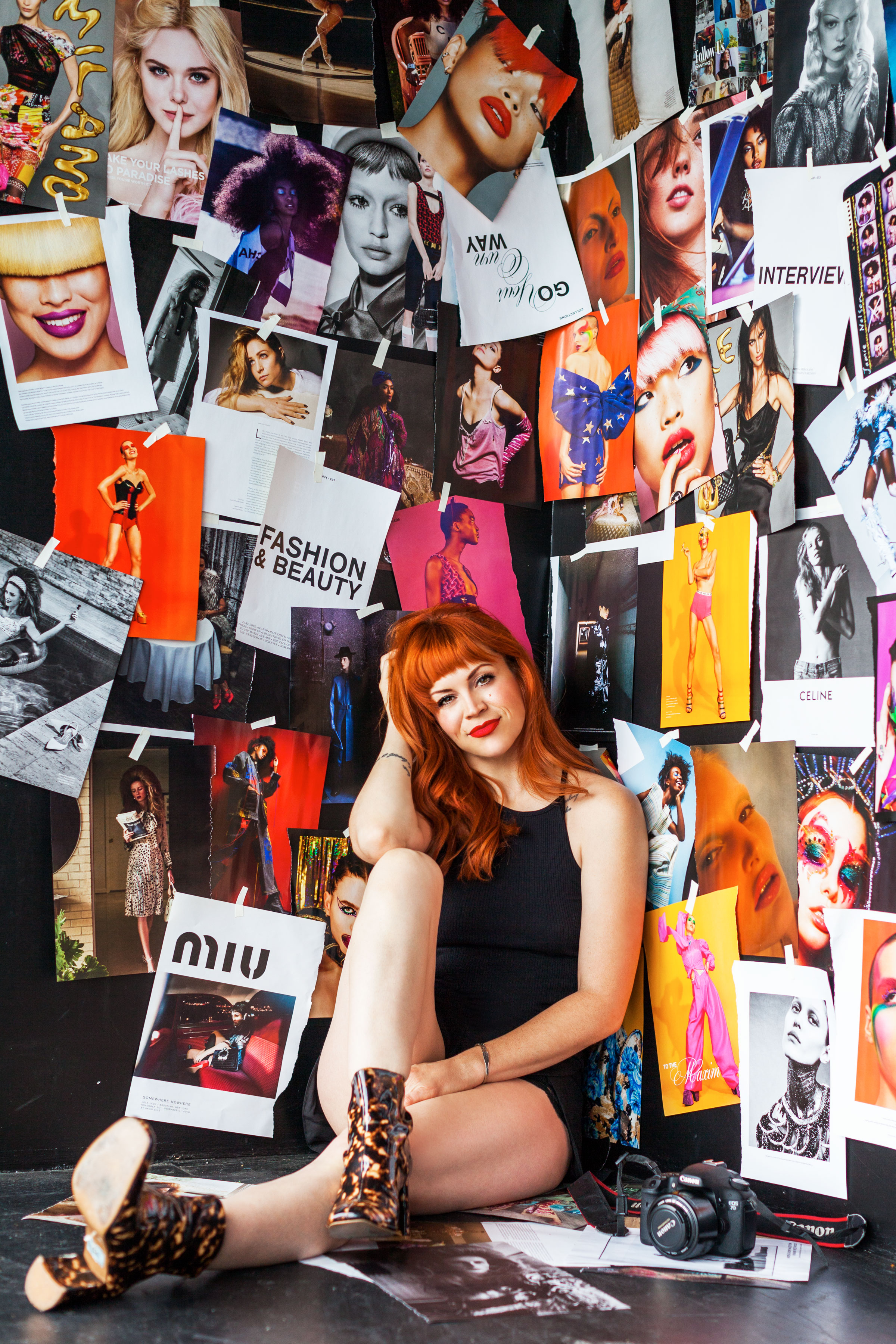 I was born and raised in Northern California and right out of high school, headed straight to Los Angeles to pursue her dream of being a professional dancer. It just so happened that I learned photoshop and picked up a camera along the way! And good thing I did because dancing professionally isn't a lifelong career.
Over the past 20 years I have been able to perform along side some of entertainments elite: Britney Spears, Taylor Swift, Ceelo Green, Ricky Martin, Robin Thicke, and Mickey Avalon to name a few. I have also been seen on Tropic Thunder, Malcom in the Middle, Dancing with the Stars, Pretty Little Liars, Goliath, and had a small role as Monica in the movie "Opening Night" where my character, a dancer who becomes pregnant. And let me just say, art imitated life! I came home from shooting that movie in Mexico City and got pregnant with my daughter. So crazy!
I am a self taught photographer and have been shooting portraits, headshots, influencer sponsored posts, bloggers, and fine art photography for the past 10 years. I first started to edit others photos in Photoshop and thought, "Why am I editing others work? I should be a photographer." So I did just that and have never looked back. I love creating and curating content that tells a story that is inspiring and intriguing.
I also love to do hair extensions, craft, sew, draw, and blow bubbles with my daughter in the backyard. My half Korean baby daddy and I are starting a food blog called KOOKING KOREAN, so check us out on instagram and the interwebs for some delicious recipes with a Korean fusion twist. We also love to try new restaurants and take our daughter to art installations. We also have two dogs, one eyed Eddie and EWOK Olivia.
My brand is laid back, vibrant, and airy images. I enjoy collaborating with artists, influencer, bloggers, foodies and brands in anyway shape or form that gets big results.
I started my blog in August of 2019 as I was launching the new extension of my photography business. It was a way to showcase my recent photo and video shoots, teach the importance of branding, give resources and products that would benefit aspiring influencers, bloggers, brands, and show my life as a mother and artist.

New posts are scheduled Wednesday and Friday, covering various topics including lifestyle, photography, showcasing people I'm working with, branding tips and general life happenings!
Nikki has grown a community of friends, true fans, and followers, and is proud to be able to share many aspects of her life form being a mother to shooting lifestyle photography, and marketing to building better brands. She takes pride in being a jack of all trades and mastering every one.
Nikki is available for COLLABORATION on the following projects:
Influencers, Blogger, Restaurants, and Brands

Ambassadorship

Sponsored Blogs, Vlogs, and Social Posts

Events Photography

Photo and Video Shoots

Other Projects that will help tell your story to my engaged audience.
All content created will be promoted with at least one Instagram Story, single post, or gallery. Rates will vary depending on scope of work, usage, and exclusivity, but please reach out to me with all budget levels. I would love to learn more about your objectives and figure out ways we can work together within your budget.